Do you have scars? We're talking stretch marks, acne scars, or marks from childhood injuries. Having scars can make you self conscious and uncomfortable, and while you can't get rid of them completely, you can treat your scars to reduce their appearance.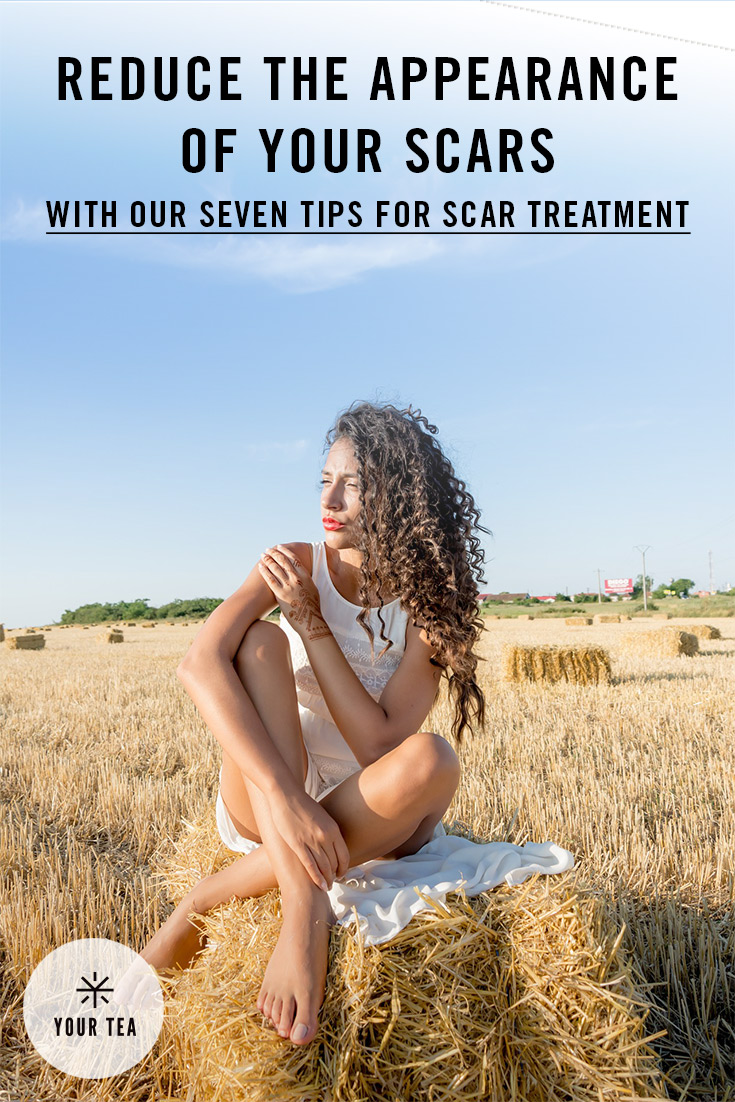 Be Patient: First, know that scars take time to heal. If you only recently healed from a wound and scarred, give yourself three to four weeks to begin treatment.
Use SPF: Protecting your scars from the sun is a good idea. Sun exposure can worsen the appearance of scars so make sure you use SPF 30 on your scar every day.
Use Silicone Gel: Self-drying silicone gel has been shown to be highly effective in treating both raised and sunken scars. Silicone gel is transparent and dries on its' own. It won't make your scar disappear but it will reduce swelling discoloration, and discomfort.
Massage Scars with Lotion or Oil: Keeping a scar covered and hydrated will help it heal. Massage recent scars with oil or moisturizer at least twice a day for about a minute.
Try Microdermabrasion: If you don't want to head to the dermatologist, try an at home microdermabrasion kit to help with less severe scars.
Ask About Resurfacing: If you have shallow, sunken, or especially acne scars, you might want to try a professional laser resurfacing, microdermabrasion, or a chemical peal. These techniques can remove scar tissue and help give new skin a chance to grow.
Oil It Down: Lavender, Flaxseed, Olive, and Almond oils in organic or cold-pressed forms all have healing properties that when applied to the skin consistently, treat scars and help them fade.